BEPE CONSTRUCTION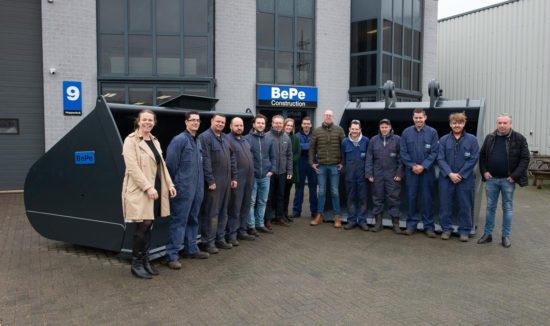 We specialize in the manufacture, repair and adaptation of equipment for the demolition, earthmoving, storage, transhipment, heavy lift, recycling and dredging industries. In addition, we supply wear parts of 400 and 500 HB, and together with our customer, we make specials and useful solutions for challenges in their practice!
BePe construction is ISO 9001 and 3834-2 and NEN-EN 1090 EXC3 certified and, in addition to quality, places a high priority on speed. We have our own engineering and production department where high requirements are set for quality and innovation. Involvement, customer focus and quality in all departments are strong.
In our production department, all the machines required for making our products in-house are available. This allows us to switch quickly and achieve competitive delivery times. And you are assured of production in the Netherlands!
BePe's customers are mainly strong, leading national and international companies.
Winners work at BePe construction! People who push their limits, take responsibility and take the initiative to achieve a safe and smart result. People who empathize with customers in order to achieve innovations together with those customers and partners. From innovations in work tools and heavy construction equipment to repairs and wear parts. Is this you? Then come in for a cup of coffee!
At the moment, we are looking for:
– cutting bench operator | gas & plasma
– compiler | welder
– conventional machining
– mobile boring machine operator
– experienced technician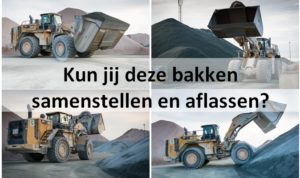 Innovation, sustainability & CSR
Top quality and speed can only be delivered with a well-oiled and optimized business process. That is why we are constantly working on this. Under the name 'smart equipment', we develop affordable, smart and green solutions for the practice. And we do that together with our customers!
BePe construction has been taking social responsibility for years. In our business operations, we constantly make a trade-off between business, people and the environment:
 Loader & excavator buckets
 Quick changes
 Realizing special projects (offshore, rail, waste/recycling)
 Making new booms & repairing booms
 Certified welding
 Cabin lifts
 Loader & excavator buckets
 Quick changes
 Pressing/bending work
 Repair work
 Mobile welding & boring work
 Hardox knives & plates
 Gas/plasma cutting and pressing
 Specials, such as sieve drums, customized buckets, boom extensions, silage buckets, rail lorries, rail undercarriages for all loaders, cabin lifts, counterweights and support legs
Quality always pays!
High-strength and wear-resistant steel
BePe construction is a manufacturer of strong and cost-efficient equipment for excavators, wheel loaders and recycling equipment. We use high-strength and wear-resistant steel for this. This is your guarantee of a product that weighs less, performs better and lasts longer.
We keep you up & running
We also supply parts and repairs to our customers that improve their performance, optimize value, increase efficiency and reduce operating costs. To achieve this, we work closely with our leading suppliers to provide support for our steel and design solutions.
At BePe construction, we work with the best products and suppliers of wear-resistant material. For each product, we choose the material with the best wear-resistant or highly-resistant properties for the application of that product.
Certified welding
BePe construction is a certified welding company with a lot of welding technology expertise. Our specialty is MIG/MAG welding, but we also employ TIG and electrode welders to help you with challenges.
We are ISO 3834-2 certified: The proof of quality for welding, from order acceptance to product delivery. For the manufacture of steel structures, we are EN 1090-1 certified according to execution class 3. We mainly weld heavy steel (high-strength and wear-resistant) and occasionally also stainless steel and aluminium.
Welding according to ISO 3834-2
We are specialized in welding steel: 'ordinary', high-strength and wear-resistant steel. Welding processes we use are MIG welding, MAG welding and TIG welding, as well as welding with a coated electrode. By mastering many types of welding processes, we can handle every type of sheet metal.
Our expertise goes beyond just mastering welding processes. We are fully 3834-2 certified, so you are assured of the highest quality. Sheet metal is available from stock, so that we can help you quickly. We have experience with welding of wear-resistant and high-strength steel.
Our welding company is set up for customer-specific welding work. We can produce or repair welding constructions up to a weight of 50 tonnes. We have a welding manipulator for welding pipes and round products. This is suitable for welding work up to 5 tonnes.